#12 icefall warriors(417 kM)🇫🇷🇨🇭
WINTER
FROM DECEMBER 15 TO MARCH 15
Live your adventures in glorious nature.
Fill up on strong emotions in all seasons.
Welcome to the icefall itinerary.
Discover the map
HIKING TRAILS, HISTORY, ICEFALLS, ADVENTURES AND CHEESES
Landscape

90%

90%

Fooding

70%

70%

Distance

50%

50%

Activities

80%

80%
In winter and summer, this route offers a panel of activities ranging from mountain biking to hiking, from canyoning to rafting, from Alpine skiing to cross-country skiing, from climbing icefalls to snowshoeing.
A route that lies alongside peaks and invites you to touch the ski, in a cable car, paragliding, etc.
And for those who wish to meditate and relax, it's up to them to make their own schedule.
With your van, you can do as you please!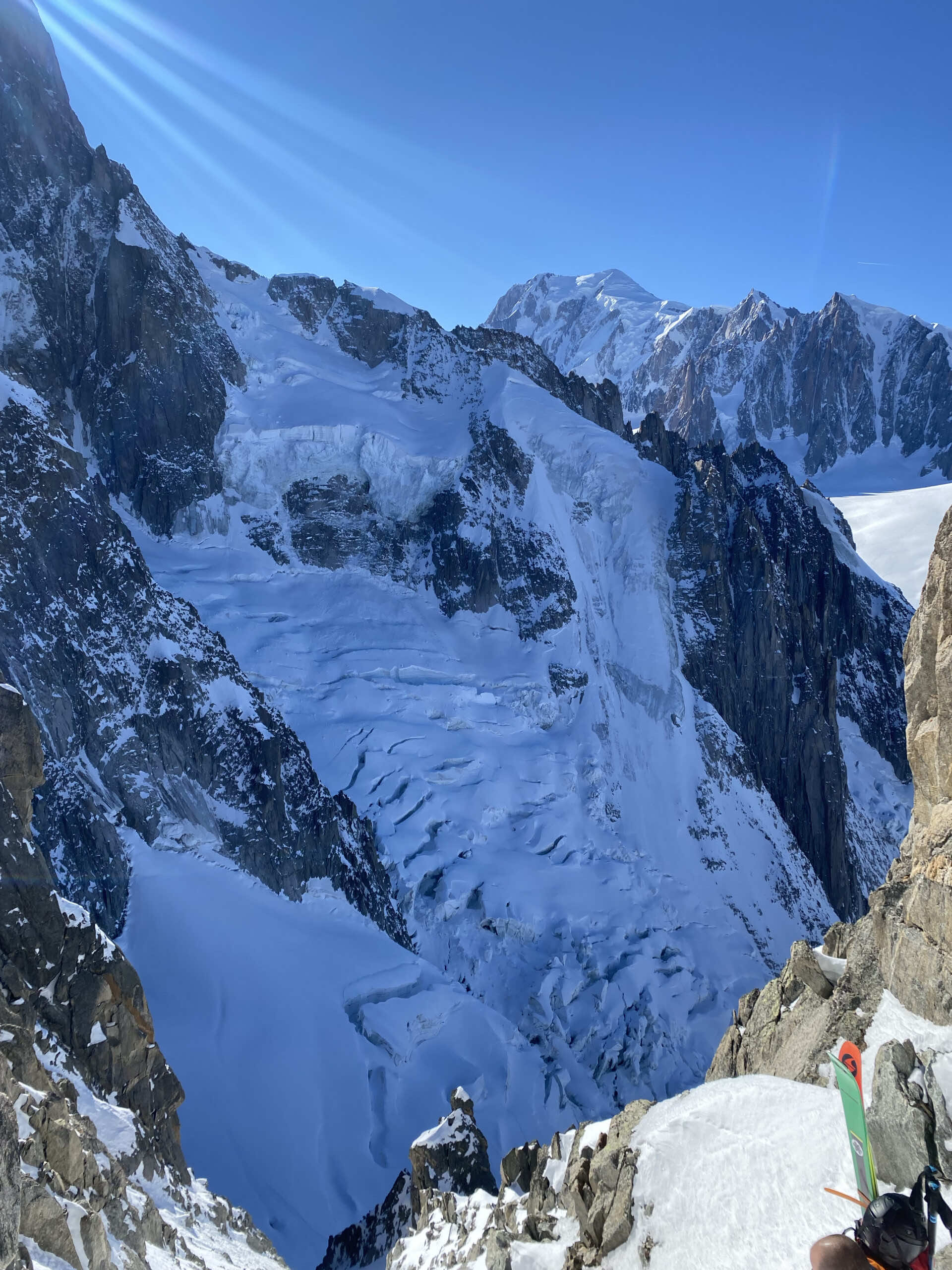 Day 1
Chamonix
At ease in your van, the first day is dedicated to Cham'. A resort visit and a tour of the house specialities. The adventure starts with a deep breath of fresh air.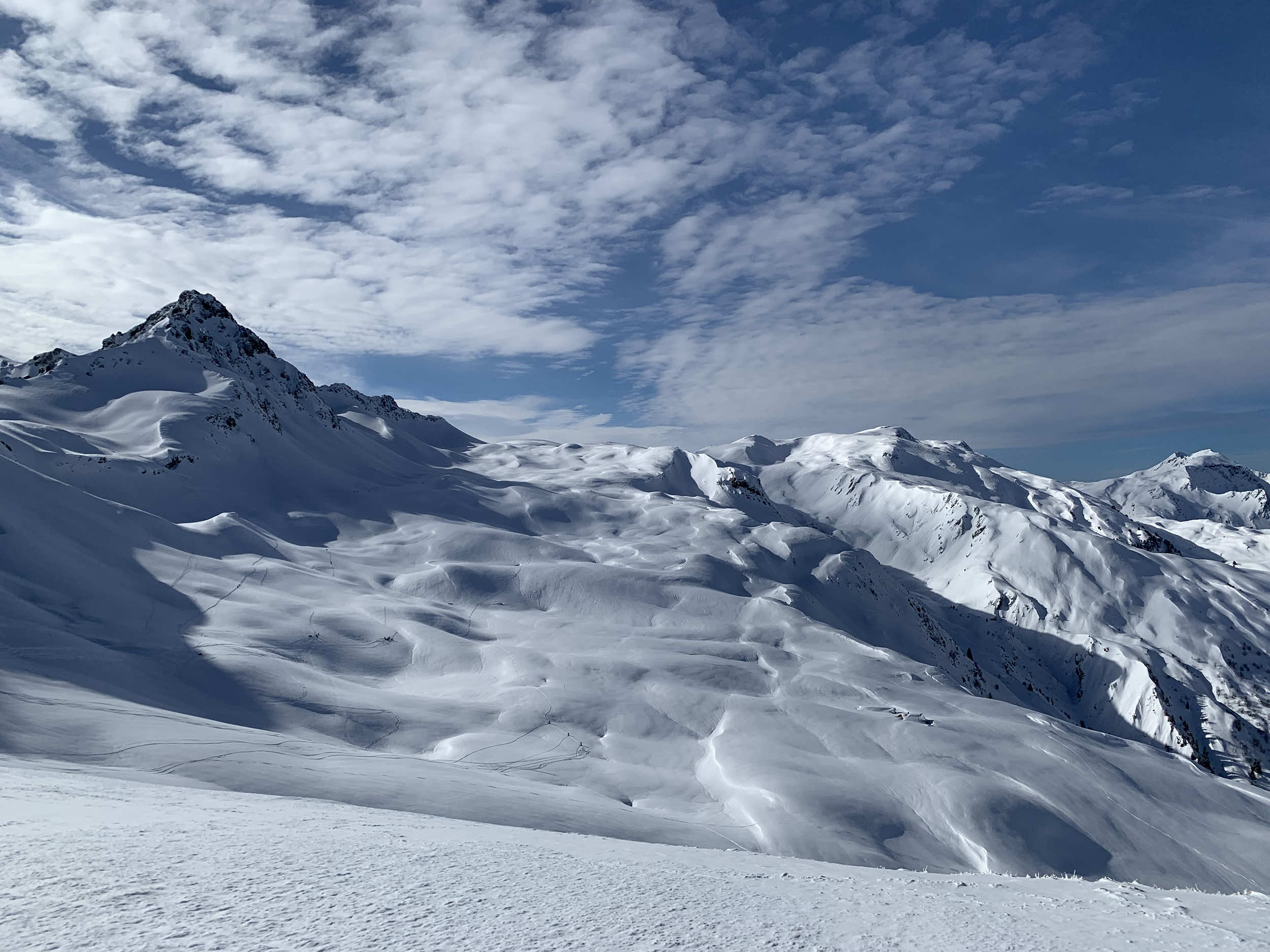 Day 2
VAL d'anniviers
Driving through the mountain village of Martigny, towards Val d'Anniviers. Surrounded by the highest peaks – Matterhorn, Dent Blanche, Weisshorn…-, and filled with authentic villages, the area is an ideal spot for hikers. In winter: meet at the Mayoux village to climb the icefall of Puchotaz.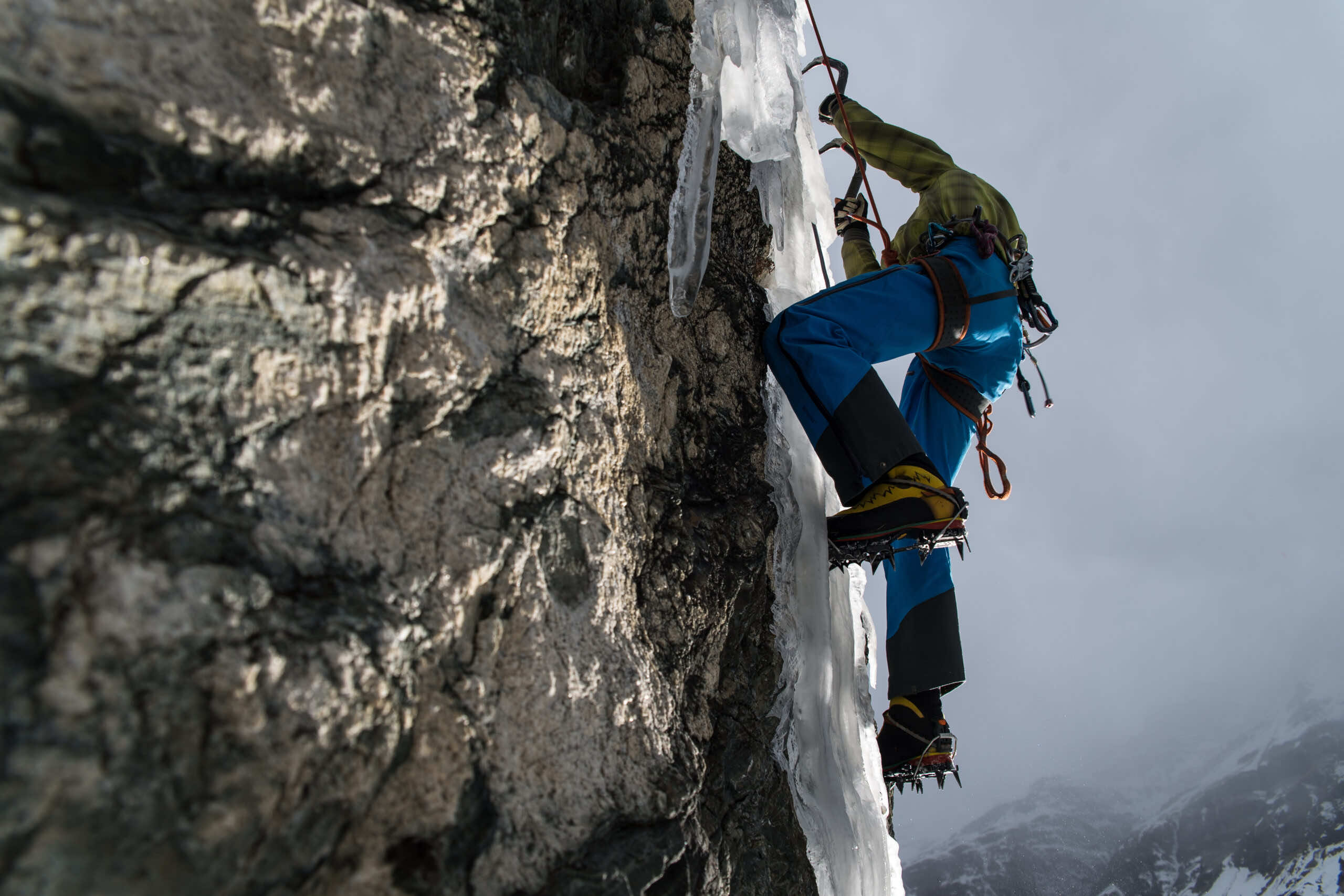 Day 3
FIONNAY
On the Fionnay route, thrills guaranteed in winter at the source of Soreveu, a sumptuous icefall and one of the most challenging. A paradise for runners and hikers, surrounded by paths that cross rivers, villages and forests, and lead to the first Alpine passes, the small commune of Fionnay offers superb views of the Grand Combin, a peak in the Alps that reaches 4314 m.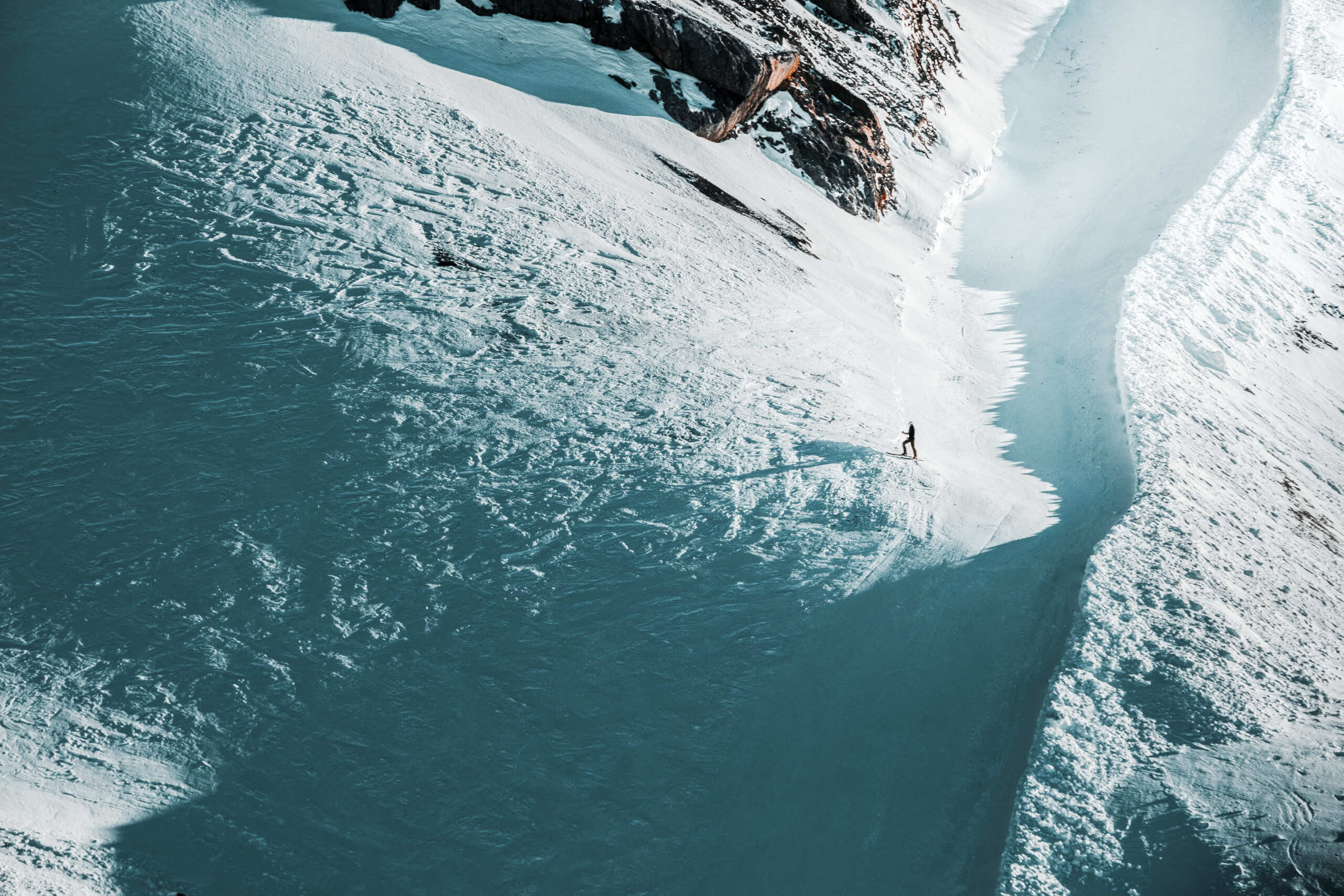 Day 4
LES DIABLERETS
Towards the Diablerets ski resort at 1200 m. Along the way, stop at the Dar waterfall, frozen all winter and heavenly in summer. At the resort, sports enthusiasts and adventurers can test their skills at hiking, paragliding, canyoning, "Dirt Monster Biking" (a combination of mountain bike and motorcycle) or even zip lining and find good cross-country skiing trails in winter.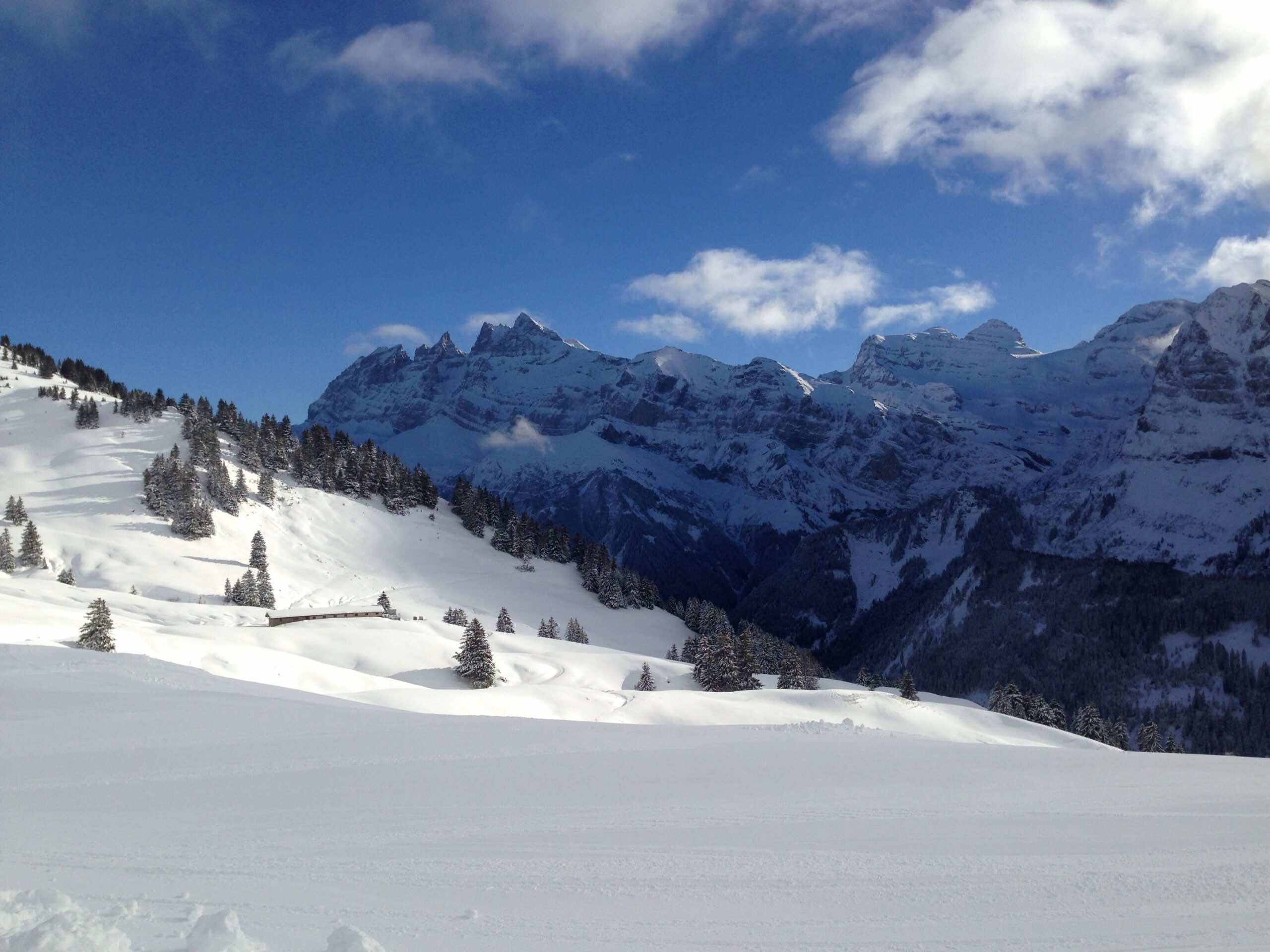 Day 5
CHAMPERY
Welcome to one of Switzerland's most authentic mountain villages. After a walk between the century-old chalets with views of the 7 peaks of the Dents du Midi, you have to climb the peaks on the red cable car that takes you to the Portes du Soleil. One of the largest ski resorts in winter. For the summer walk: follow the Galerie Défago on the edge of the cliff and its dream waterfall.
Day 6
CHAMONIX
Crampons on the feet and picks in hand, we head to Chamonix to practice icefall climbing. Two sites to choose from: Crèmerie in Argentière and Cascade de Bérard in Vallorcine. Magical, sporty settings open to beginners. In summer: a visit to the Mer de Glace glacier, tree climbing, rafting, paragliding, fishing, alpine luge… anything goes.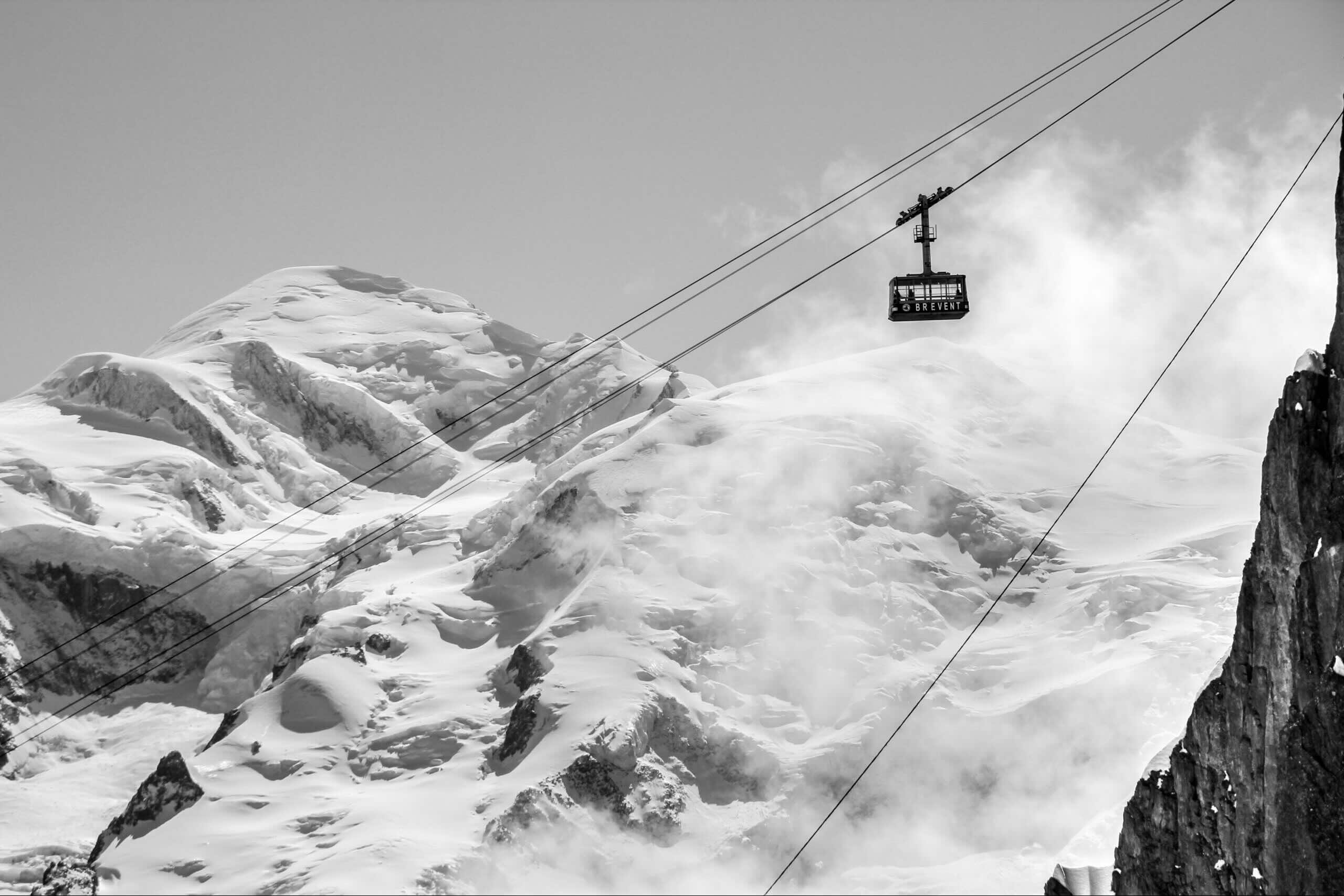 Day 7
Chamonix
Before saying goodbye to paradise, book a yoga session on the edge of the water, a last climb, or a helicopter tour… and enjoy your freedom.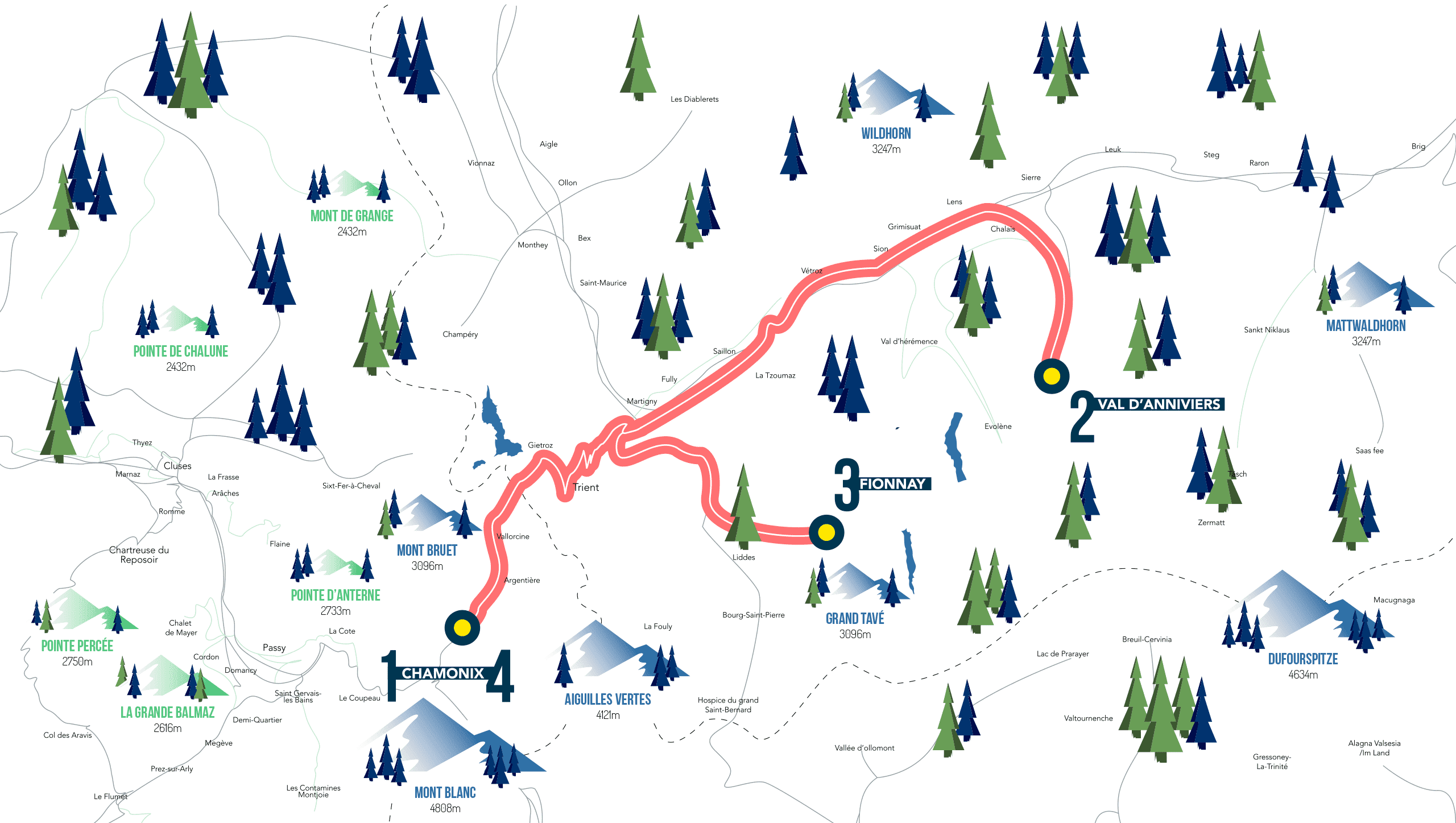 Alternative route 4 days / 4 nights towards Fionnay, 275 km
A trip to paradise always starts with Chamonix. It is followed by ice climbing in winter (the Crèmerie in Argentière) or the most beautiful hike in summer. Going through Martigny, towards the Val d'Anniviers and the Puchotaz waterfall for the relentless. Stopping in Fionnay for the third stop, a heavenly spot for hikers and walkers in summer, Alpine sports enthusiasts in winter. A last stop in Chamonix to end. Make the most of it and enjoy.